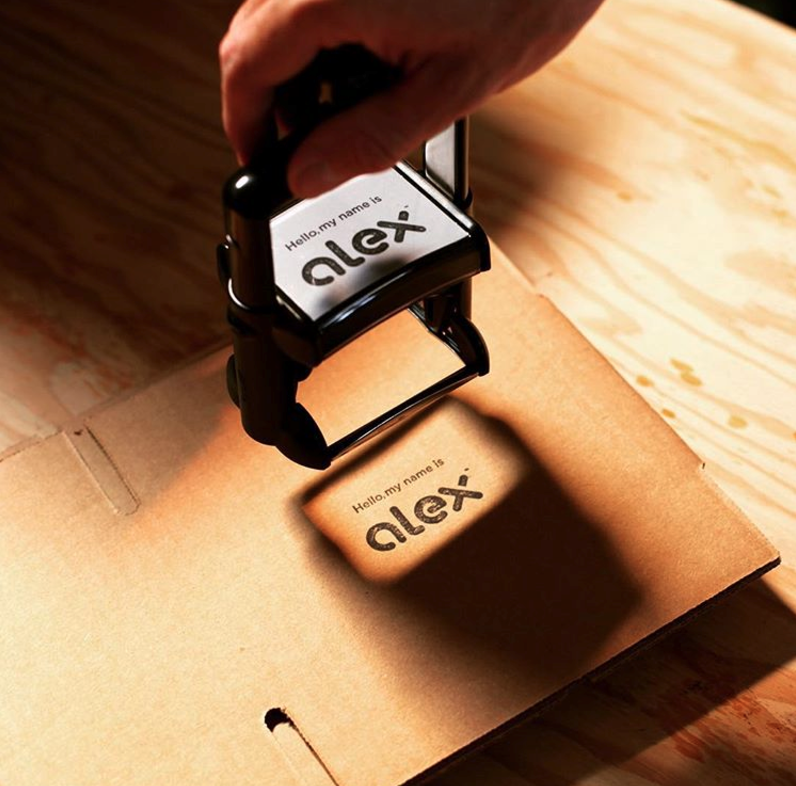 We're a small family business focused on creating beautiful, innovative products that make living sustainably simple. We care about what we make and the people who support us. In fact, there's a 100% chance that when you buy from us, we'll hi-five, meticulously pack your order with love, and ship what we believe will be your new favorite hydration partner.

That's why if you don't love ALEX, you can send it back within the first 30 days for a full refund. No questions asked. Drinks are on us.

Cheers.
It All Started At The Sink.


Chris was a simple man who loved his reusable bottle, but smelly residue from water and smoothies collected on the inside too quickly. Armed with dish soap and futuristic scrub brushes, he couldn't loosen the bacteria from the bottle. He needed something that made living sustainably simple. Resilient and thirsty, Chris grabbed his hacksaw. From a shower of metal filings, and eraser crumbs, Clean Seam Technology was invented and ALEX was born.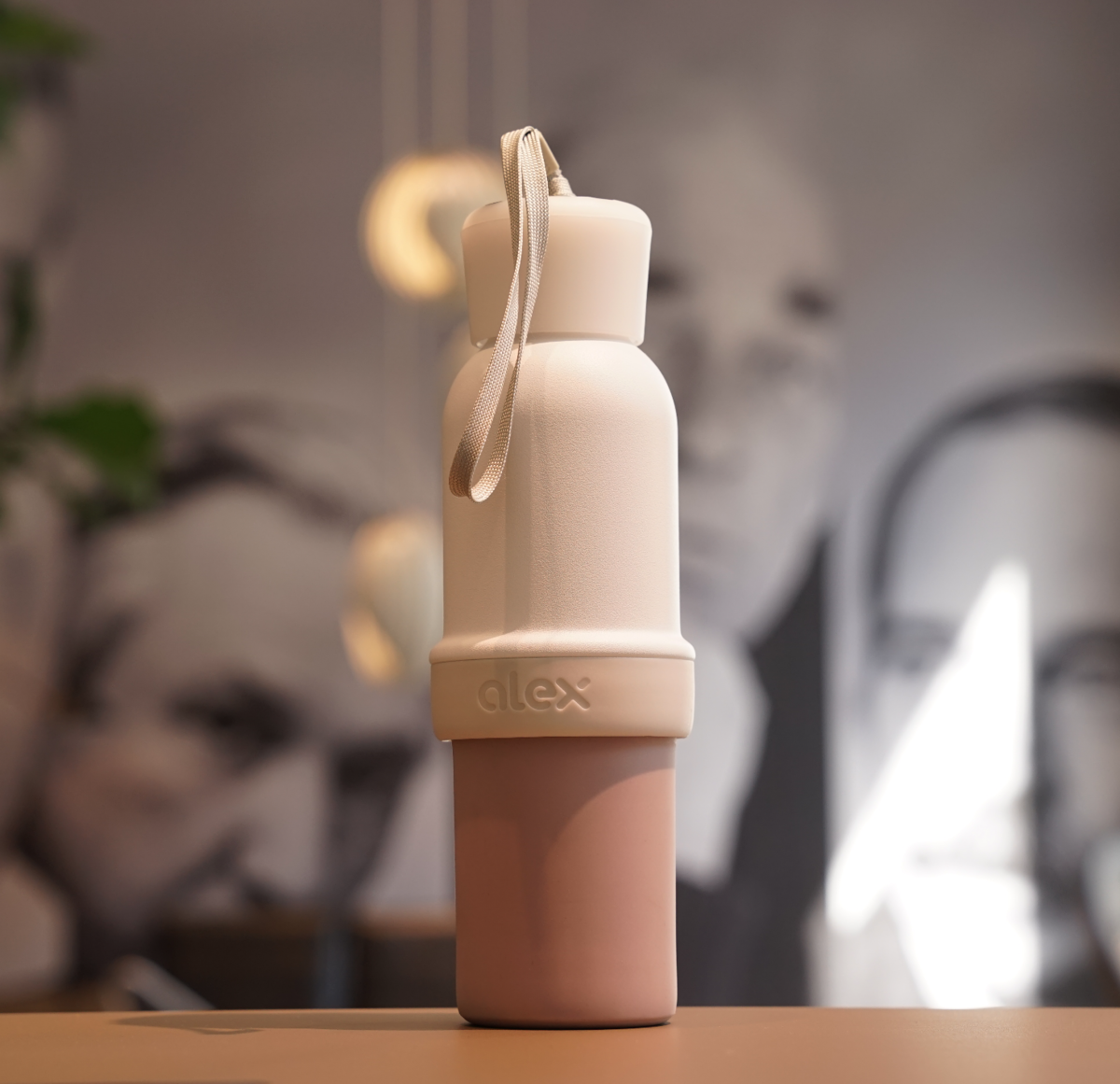 A Revolutionary Twist On The Reusable Bottle.
From the idea at the sink to starting a family business with a real life product in 2010, ALEX was off to a great start. Like most startup's, along came some manufacturing hiccups, followed by a hiatus to redesign and rethink our bottle, and a lot of thirsty sleepless nights. Fast-forward to 2014 and ALEX 2.0 is alive and trending on Kickstarter. Thanks to our Kickstarter family, our quest to quench thirst continued...
Twist Open. Clean Easy. Pack Small.
ALEX has always been more then just a water bottle. By opening in the middle, it's incredibly easy to clean making it perfect for everything from smoothies to mixing up a margaritas. It compacts to half its size for storage and you can even hide a beer bottle inside of it. Finding new ways to use ALEX is our little obsession; and we're even more obsessed with hearing about how our customers use ALEX. (Cue the video to the left)
Innovation From The Bottom Up.
When we pick up a product, our mind starts spinning. It should look good, feel great and you should miss having it when you forget it somewhere. We felt that way about our bottle, but not about any cups on the market; so we created one. Two actually. Our 20oz tumbler with extraordinary insulation and our ruggedly beautiful pint cup; both equipped with our patent-pending removable bottle openers on the bottom. The most under utilized part cup of the just became utilized.
ALEX Stands For Something.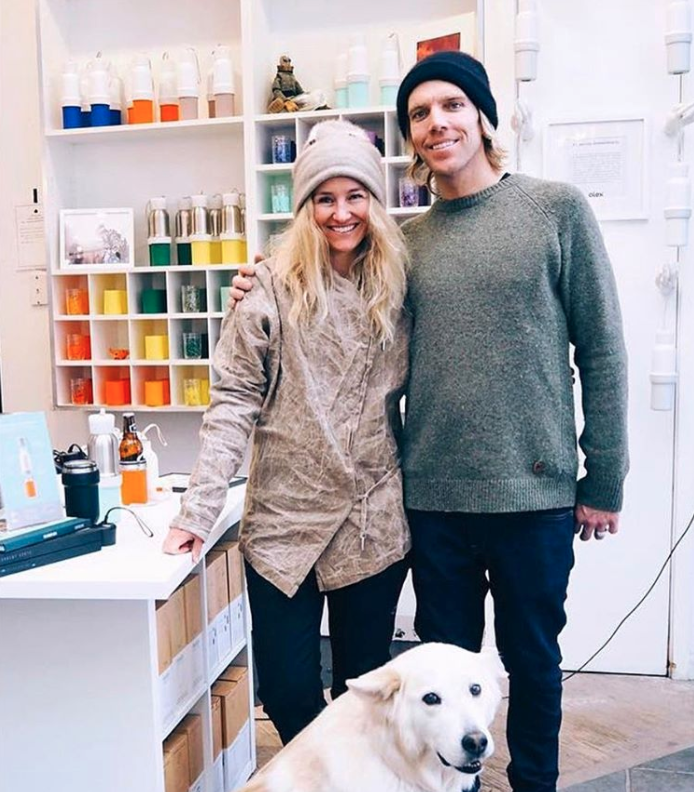 Always Live Extraordinarily.
Extraordinary means something different to everyone. For us, it's been about appreciating what we have right now, enjoying this business we've created, and making time to get outside. While it's a work in progress and we don't always succeed at it, we believe it's our small everyday actions that add up to an extraordinary life. ALEX is our reminder of this, and we hope that every time you drink from your ALEX, your inspired to move in the direction of what you care about. Be Extraordinary.