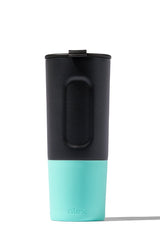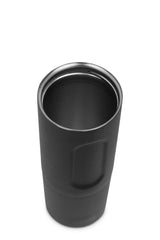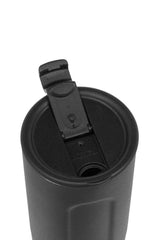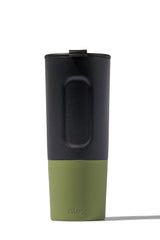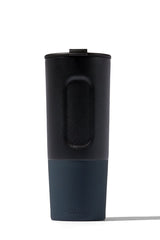 alexbottle
20oz Insulated Traveler (Hot/Cold) in Black
The 20oz ALEX with a spill-proof, screw-in lid keeps your drinks hot for 6 hours and cold for 18 hours even when you leave it in your hot car. With our patent-pending bottle opener on the bottom, the durable powder paint and silicone sleeve keep ALEX looking fresh and feeling incredible in your hands. From your morning caffeine kick to your Happy Hour happenings, ALEX has you covered. Say hey to your new coffee and cocktail comrade.
Removable bottle opener on bottom
6 hours hot / 18 hours cold (with lid on)
Leakproof Screw-In Cap
Fits Cup Holders
Rough & Tumble Durable Powder Paint
Wide-Mouth For Easy Cleaning / Dishwasher Safe (Top Rack)
BPA Free Premium 304 Stainless Steel
Happy Hands Grip
Coffee, Kombucha, and Cocktail friendly
Loves making new friends
6 Hours Hot. 18 Hours Cold. Endless Frothabilities.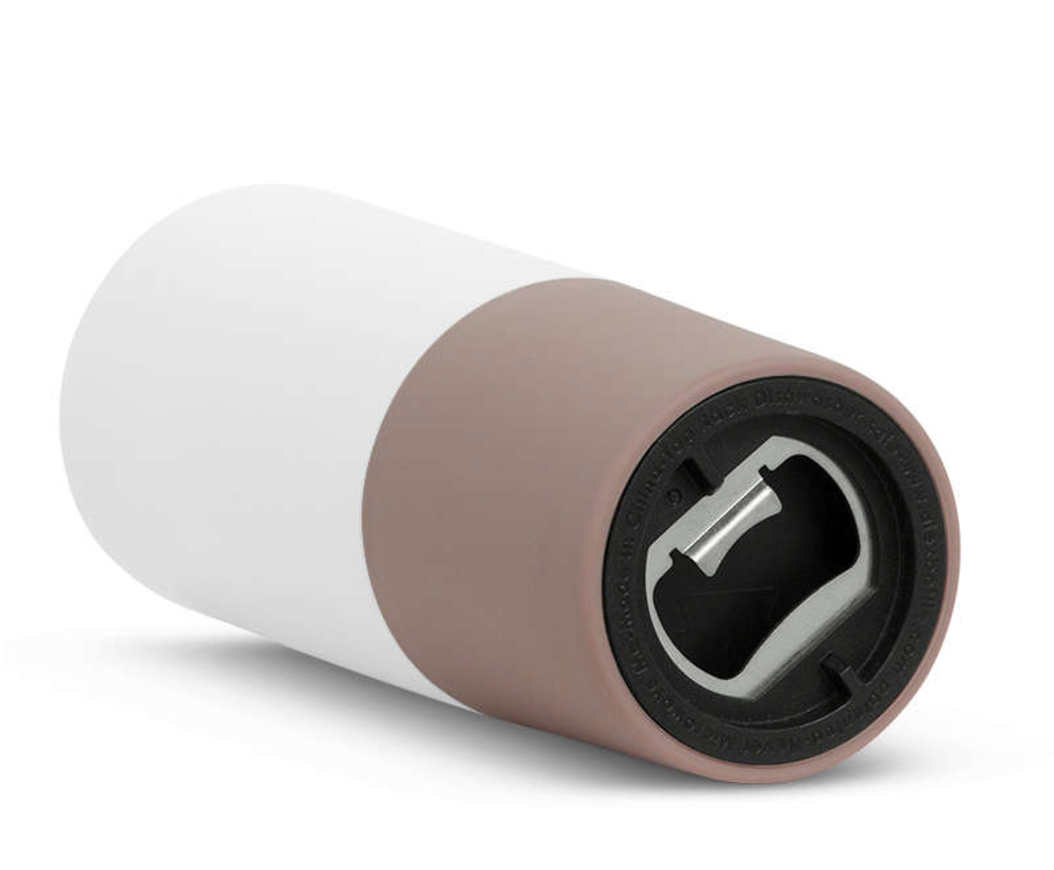 Be the friend that everyone depends on. All ALEX Cups and Tumblers come equipped with a removable bottle opener on the bottom. Cheers.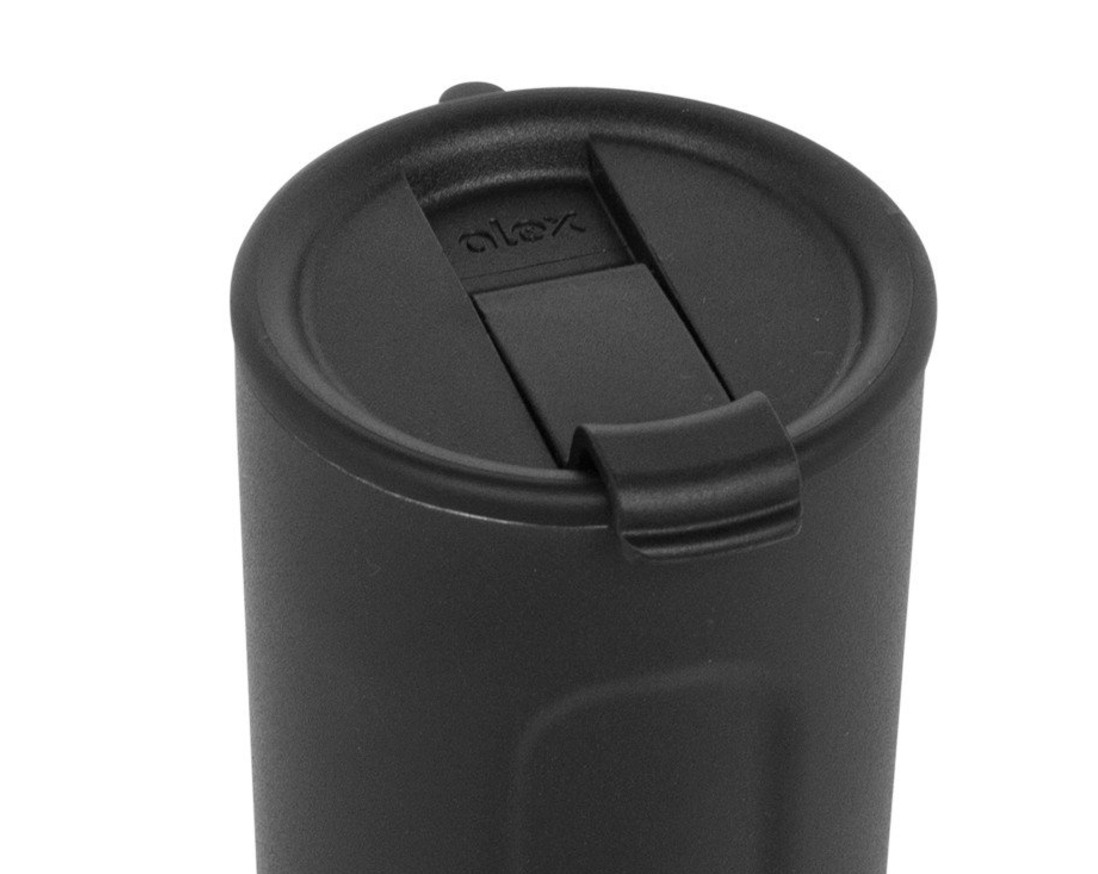 The only thing more fun then getting piping hot coffee in your lap is everything else. That's why our cap screws in for a tight seal and has a latch that clicks into place so you know it's closed. And when the lids on, your beverages can stay toasty warm for 6 hours and icy cold for 18.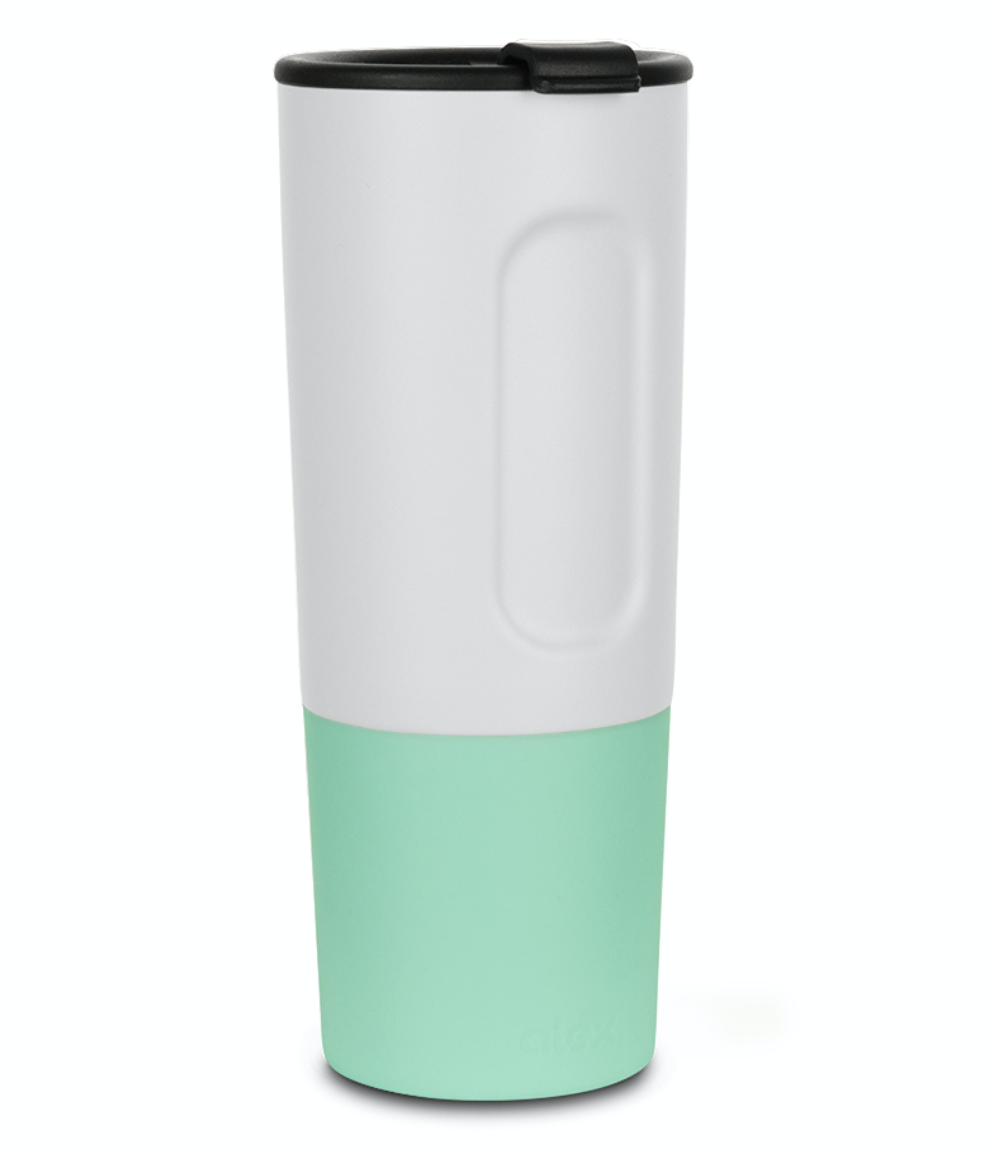 Other companies may be okay with cheap paint that chips off their bottles after the first wash; but we actually use our products. That's why ALEX has a ruggedly premium powder paint finish up top and a soft touch silicone sleeve on the lower body. It's made for real world use, and with our patented Happy Hands Grove, you'll be able to hang on to it when things get extraordinarily wild.